Since 1942, Strathmore has provided custom coatings for customers around the world. Our long and steady arc of success is a result of understanding their evolving needs and evolving with them—delivering the right solutions, swiftly. Whether it's a product, a process, or a service, we are committed to continuous improvement.
Headquartered in the United States, we serve a wide range of markets including rail, oil and gas, marine, and industrial markets via numerous manufacturing facilities and distribution points worldwide. We have earned a solid reputation for supporting our customers with timely, high-quality solutions.
With coatings and linings, the transportation industry faces a unique set of challenges, particularly on multi-coat systems. Solvents entrapment, high labor costs, inter-coat adhesion, VOC and HAP emissions, to name a few.
Since 1942, Strathmore has provided ecologically and economically sound solutions for every segment of the rail industry. As a leading provider of high-performance coatings and linings, we meet these challenges swiftly, consistently, and cost effectively.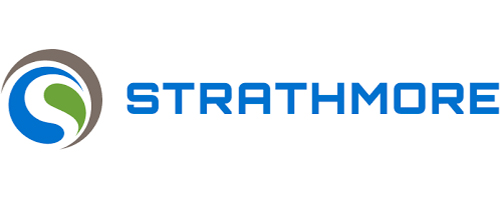 RAILPLEX Exterior Coatings
Strathmore's exterior coating systems are ideal for hopper cars, box cars, tank cars, locomotives, and other rolling stock. They accommodate direct-to-metal (DTM) applications, high or 100-percent solids, and medium-to-high gloss finishes with low or no HAPs or VOCs, fast throughput, fewer coats, and lower energy demands.
STRATHLINER Interior Linings
Developed by leading industry chemists, Strathmore's interior lining systems include one and two-coat solutions with the widest variety of chemical resistance and FDA compliance, with little or no odor. Benefits include fast curing, low or no VOCs, and excellent adhesion with good corrosion, heat, and impact resistance.
Advantages
Environmentally friendly
High or 100-percent solids
High-build, single-coat
Direct-to-metal application
Faster throughput
Reduced labor costs
FDA-compliant
Low VOC/HAP emissions
Less or no solvent entrap